We Support the Mental Health of Refugees, Displaced Persons, and Survivors.
There are currently millions of traumatized women and children who, as you read this, are living in camps or fleeing from their homes.
You've probably seen the pictures of rubble, wreckage, and ruin. Tent cities, and families on the move taking only what they can carry with them.
What you don't see is what happens to those families day after day, year after year. But we do. Because for us, the end of the violence is only the beginning.
We are the Jiyan Foundation for Human Rights.
We have worked for two decades with refugees and survivors of war violence in Iraq, Kurdistan-Iraq and Syria. We provide psychological, medical and humanitarian support to refugees and survivors who have been through some of the worst atrocities imaginable. We help them rebuild their lives.
Together, we can provide psychological support, medical interventions, education to children, and a foundation for families that most of us take for granted.
Join our community at Jiyan Foundation for Human Rights. Only with your support can we change the world, for the better.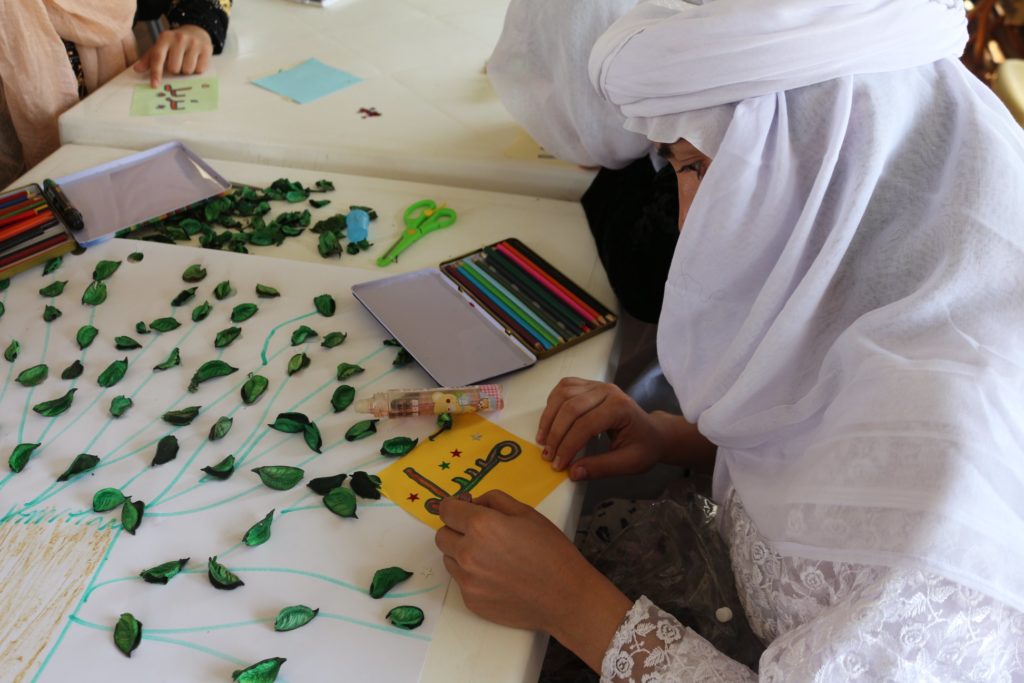 Post-traumatic stress disorder and psychotherapy with survivors of violence and atrocities
Mental health and medical support are some of the most needed services for people who have faced years or decades of violence. Often refugees and survivors of war violence or displacement suffer from Post Traumatic Stress Disorder (PTSD), anxiety, flashbacks, and uncontrollable thoughts. Many times, the people who seek our support suffer from psychosomatic symptoms –  the occurrence of physicalized symptoms brought on by psychological distress. Often, individuals experiencing physicalized symptoms will seek medical attention, when in fact they require psychotherapeutic treatment. Jiyan Foundation's psychotherapists are of the few in the region specially trained to identify and treat these conditions, providing our services free of charge to refugees, survivors, and anyone seeking our services.
Often refugees and displaced people are survivors of horrific experiences which can develop into chronic mental health conditions. One very common condition we find among refugees and displaced people is Post-Traumatic Stress Disorder (PTSD), a psychiatric disorder that may occur in people who have experienced or witnessed a traumatic event such as a terrorist act, war violence, threatened with death, sexual violence or serious injury. It is common for people with PTSD to experience symptoms that include severe anxiety, flashbacks, nightmares, and uncontrollable thoughts about a particular event.
The largest part of our work at Jiyan Foundation involves providing mental health treatment to survivors, refugees, and internally displaced people.
Providing support to refugees and internally displaced people through mobile teams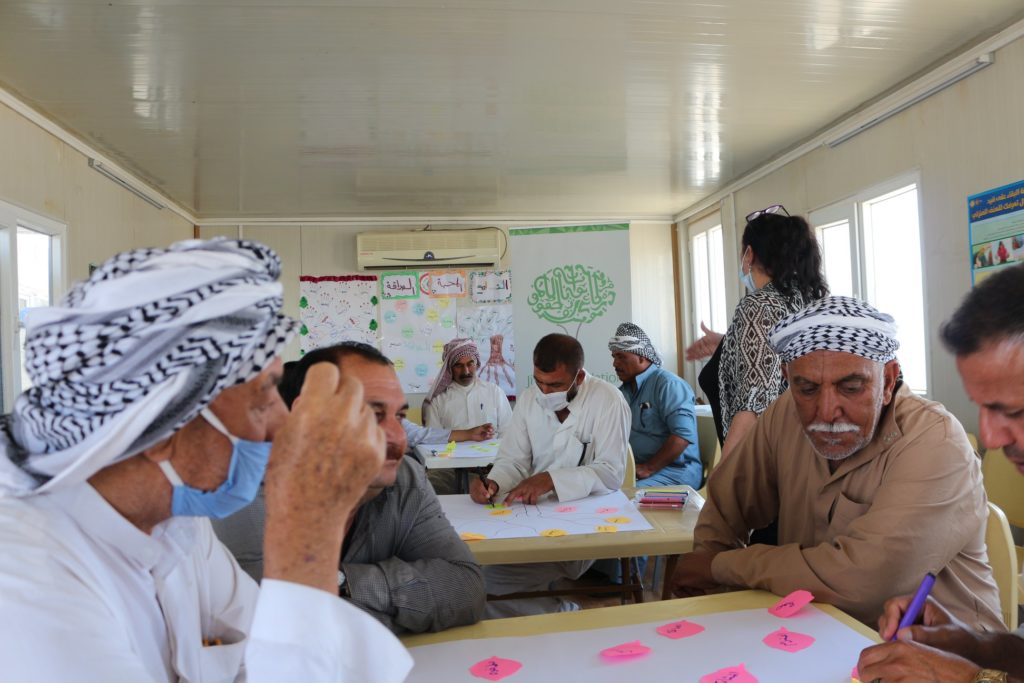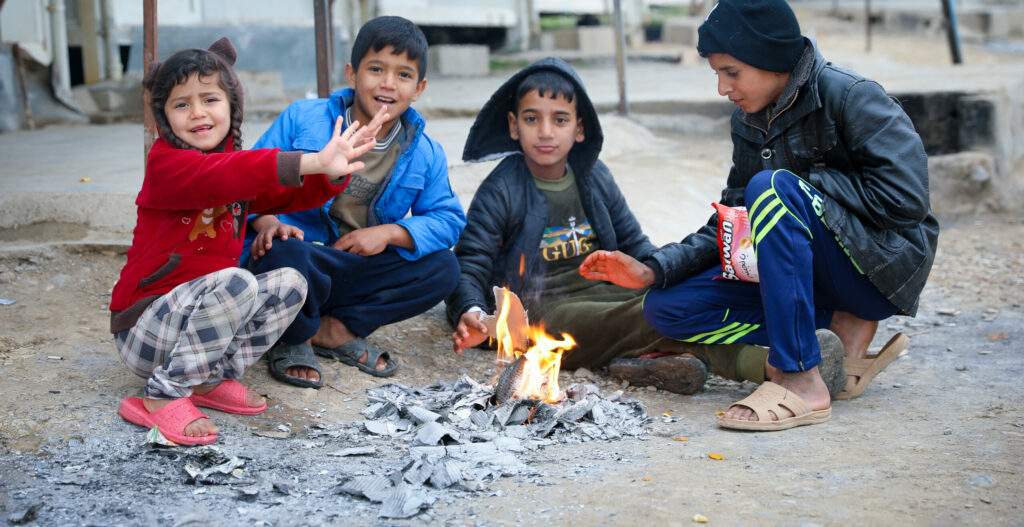 In Syria, Qamishli's mobile team provides psychological, legal, and relief to IDPs and locals in the region. Ongoing projects include providing food, clothing, medication and other relief to families struggling during the Covid-19 pandemic.
Jiyan Foundation's mobile teams bring support to the regions we're needed most. These teams travel to places refugees and displaced people live, providing accessible on-site services.
Our branches in Alqosh in the Nineveh plains, Duhok, Sulaymaniyah, and Erbil provide psychological and medical support in ten Internally Displaced Persons (IDP) and Refugee camps including Arbat IDP camp, Arbat Refugee camp, Ashti camp, Mamrashan camp, Essian camp, Shekhan camp, Khanke IDP camp, Domiz camp for refugees, Dibaga IDP and Qushatpa camp for refugees. 
These camps house more than 60,000 people who would otherwise have no access to mental health services.
From our treatment center in Kirkuk Jiyan Foundation provides psychological, medical, and social services to locals and IDP's in seven rural regions in and around Kirkuk.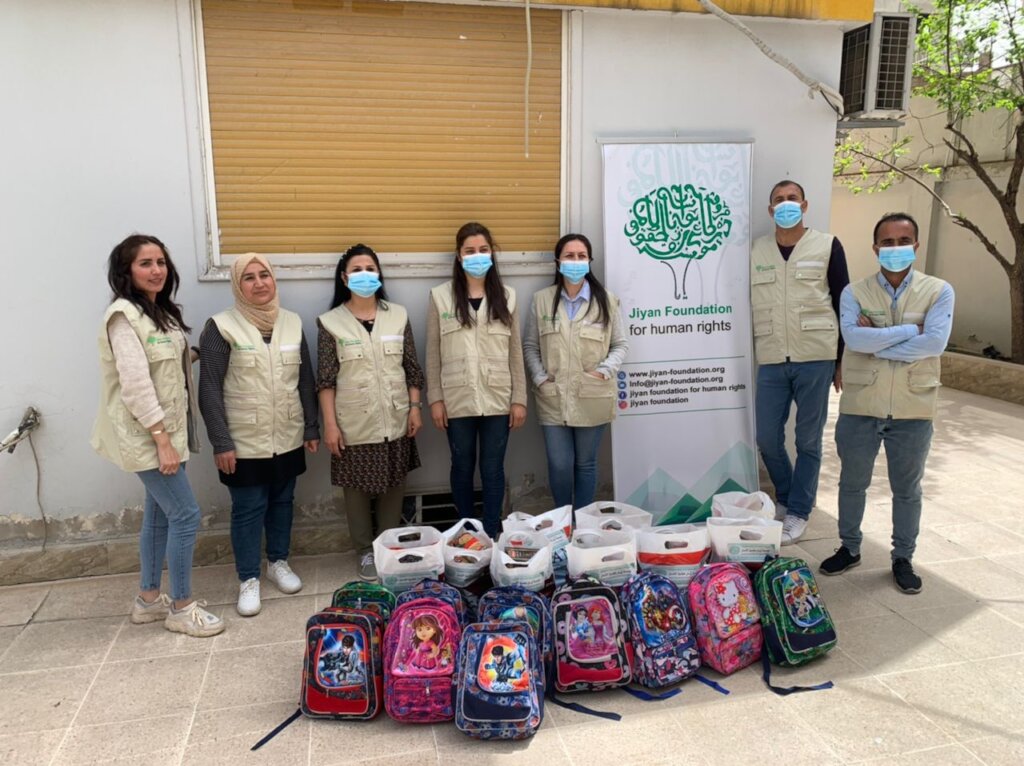 Mental health, psychotherapy, and medical support are some of the most needed services for people who have faced years or decades of violence. Without basic necessities, refugees and internally displaced people will suffer from sickness, dehydration, and other preventable conditions.
Refugees and displaced families living across northern Iraq and Syria need immediate assistance. Join our community to stay in touch with our projects providing relief and support to refugees and Internally displaced people throughout the region.
Second – Join our community
Information is power. Our monthly newsletter is designed to keep you informed on our work supporting survivors of trauma, terror, domestic violence, and human rights violations in the regions we serve.
Third – share these recommendations with people you know
On World Refugee Day, Jiyan Foundation asks individuals and the media to share these recommendations with communities around the globe currently welcoming and hosting refugees, including the millions who are fleeing Ukraine, Syria, and the Middle East or elsewhere. These are based on our organization's experience in supporting survivors of war, genocide, terrorism, trafficking, and human rights violations.
Please share these with friends, family, and neighbors on social media or by linking to this page. Use #refugeeswelcome and #worldrefugeeday to make the most impact!
Download graphics in English, Arabic, Kurdish and German.