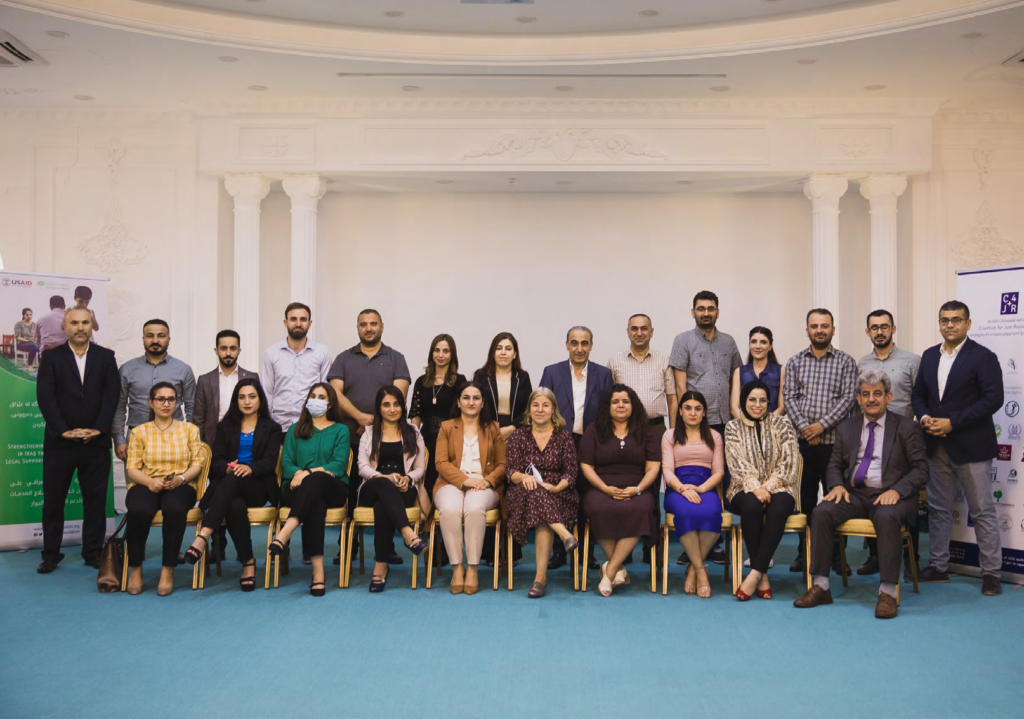 A project of Jiyan Foundation for Human Rights, the Coalition for Just Reparations (C4JR) is an alliance of Iraqi NGOs calling for comprehensive reparations for survivors of atrocity crimes perpetrated during the ISIL conflict in Iraq. C4JR seeks to provide a collaborative and safe space where the grievances of survivors belonging to all affected groups (Yazidi, Turkmen, Shabak, Kakai, Christians, Shia, Sunnis, and others) will be adequately addressed. C4JR also strives to make available access to good practices, refer to international standards, and learn from the mistakes and successes of other post-conflict initiatives.
The C4JR aims to establish a comprehensive state-funded reparation program for all civilian victims of gross human rights violations perpetrated during the ISIS armed conflict in Iraq. We also want to ensure that reparative measures reach their intended beneficiaries by monitoring the implementation of existing and forthcoming legislation.
Thus, our immediate goals are:
Unify Iraqi civil society´s position with regard to reparations
Enter into dialogue with relevant stakeholders In Iraq on reparations
Provide a framework for debate on reparations based on human rights law
Facilitate the involvement of survivors in all stages of the reparations debate
Clarify the importance of reparations to the general public
Survivors' Council
C4JR doesn't want to speak instead of survivors but rather inform them, amplify their voice, and be heard alongside them. To make sure the right to reparations is on the agenda. It remains there to provide space for deliberation, collaboration, and reflection, not only with survivors but also with state authorities and international partners. To that end, the Survivors Council has been established. It consists of individual survivors of the ISIL conflict in Iraq and their associations. Survivors Council members' primary role is to provide guidance to the C4JR bodies and member organizations on different aspects of C4JRs work, strengthen the connection with the survivors and their communities, provide insights on ethical engagement and take part in public events, workshops, and conferences as self-advocates. Its purpose is to ensure that C4JR efforts are victim-centered, effective, and responsive to the needs of diverse survivors.